Welcome to our Portfolio Page. We provide photos and describe our process for Home Remodeling, Commercial Construction, Kitchen & Bathroom Remodeling, Complete Home Renovations, Restaurant Renovations, Sun Porches, Fireplaces and Decks
West Roxbury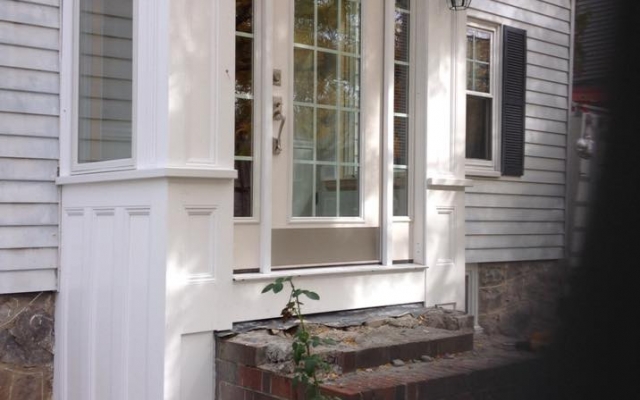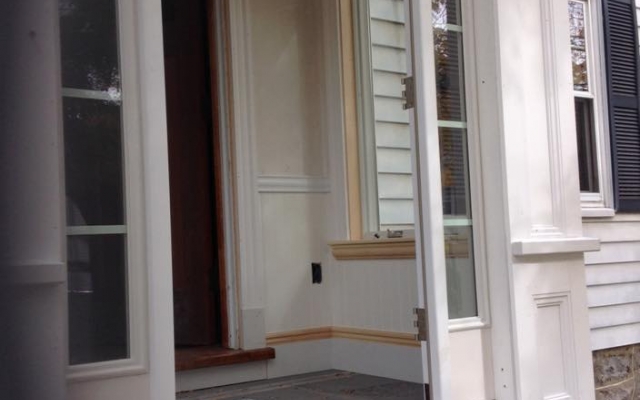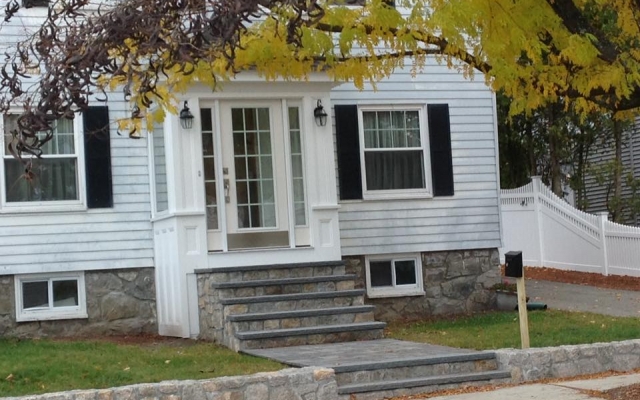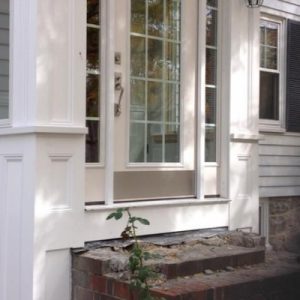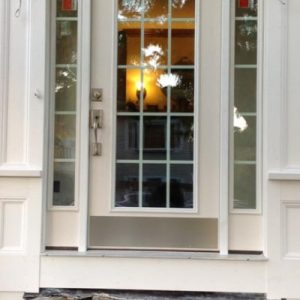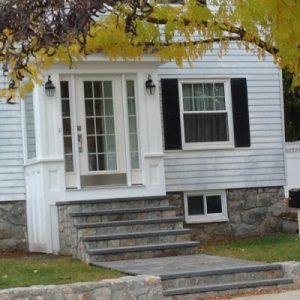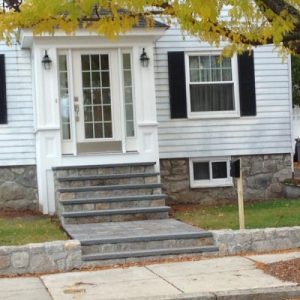 This is house in West Roxbury 2017, we strip this down to the shell keeping the roof in place, we ended up taking all the walls down due to rot, so we frame in new walls install new windows and door unit, we used all composite materials on exterior of porch, blue board and plaster with waistcoating and casing on interior, new stone steps with granite treads and new walk way to street, Home owner was later adding metal rails.
Wakefield Massachusetts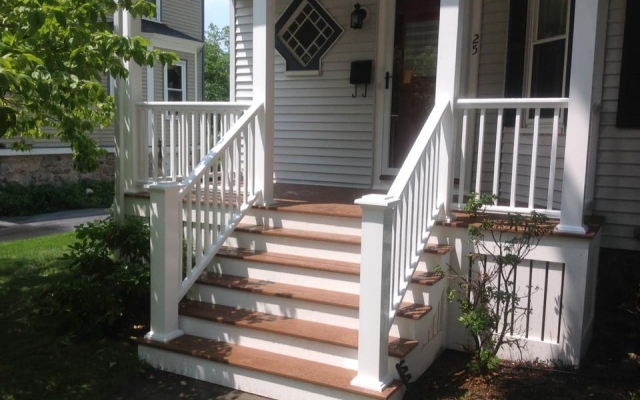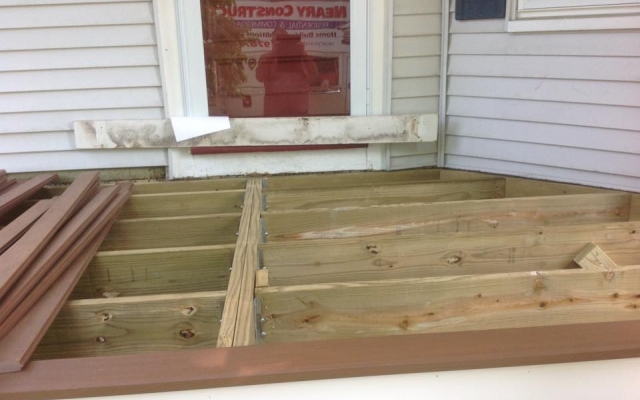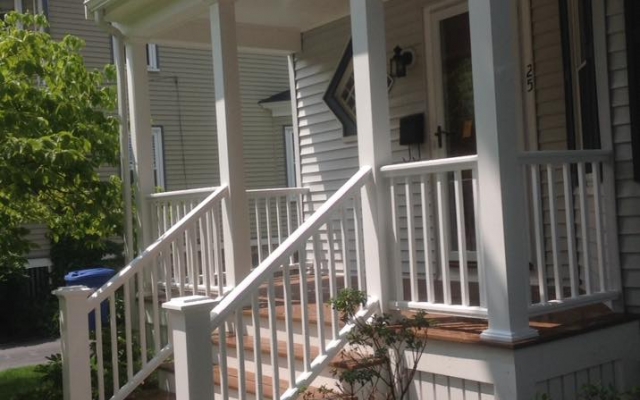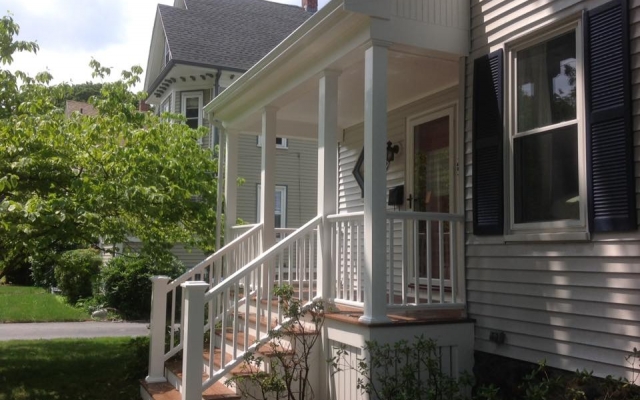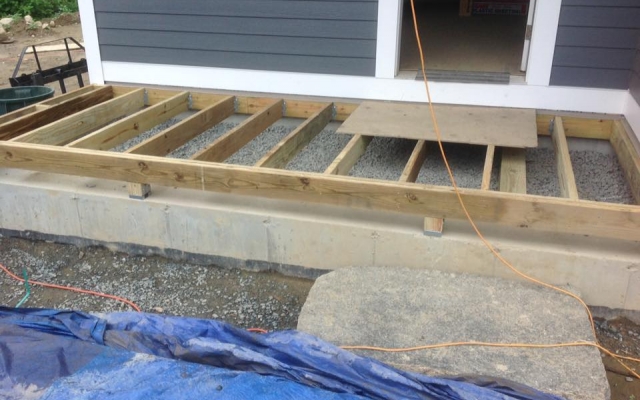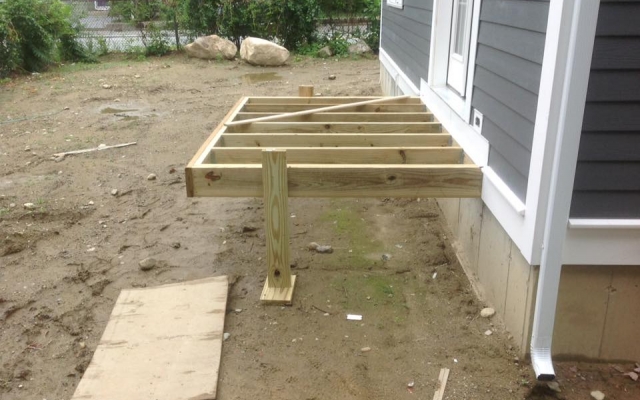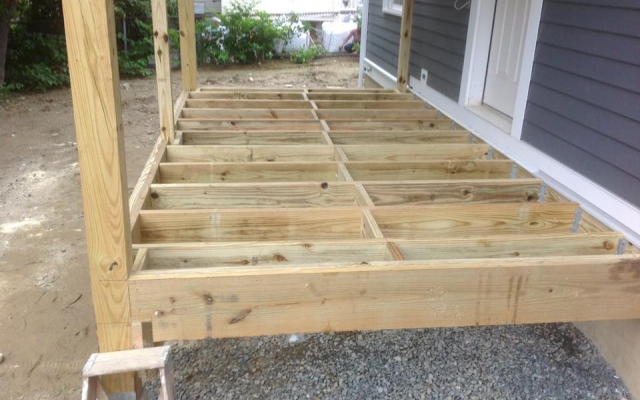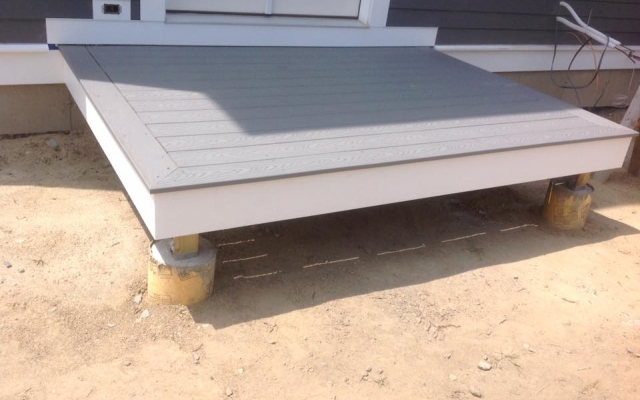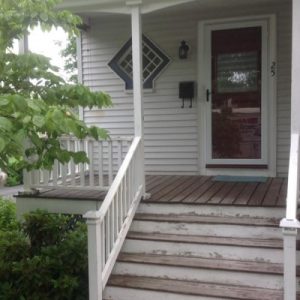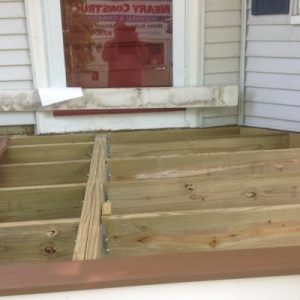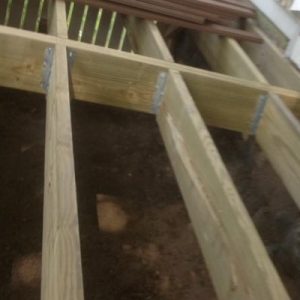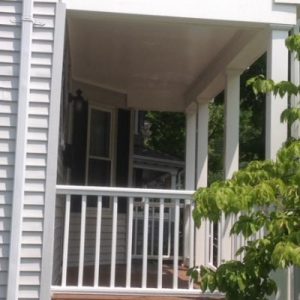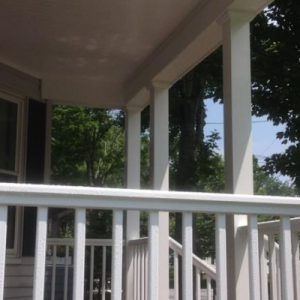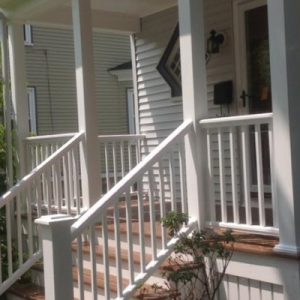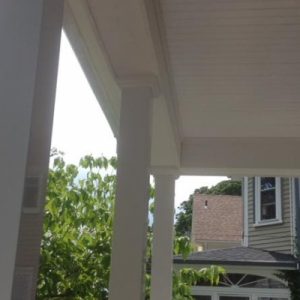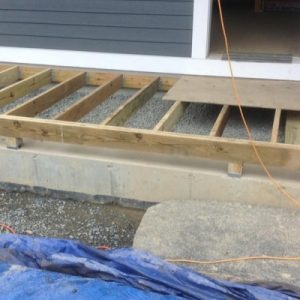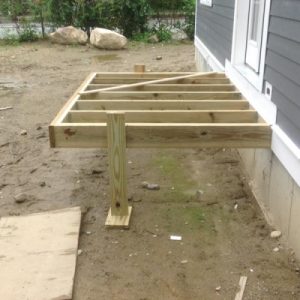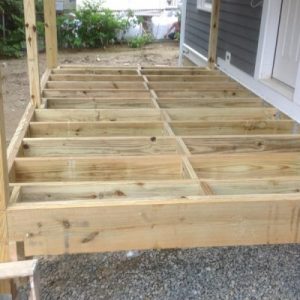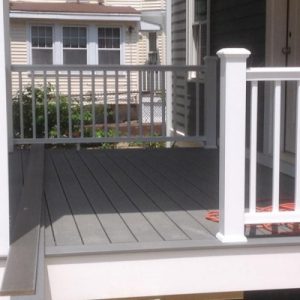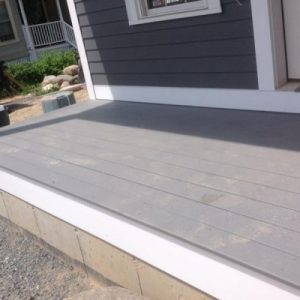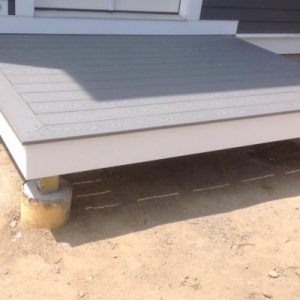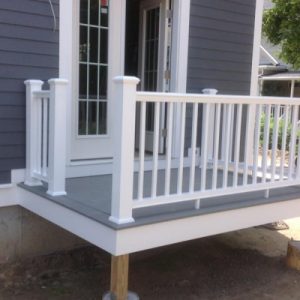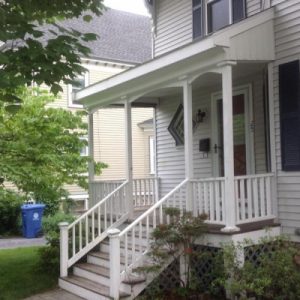 Stoughton Massachusetts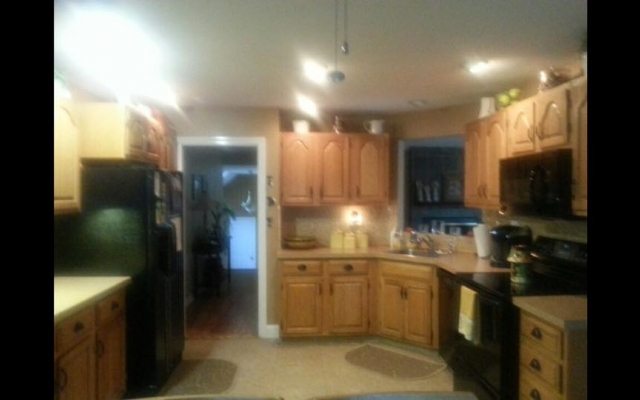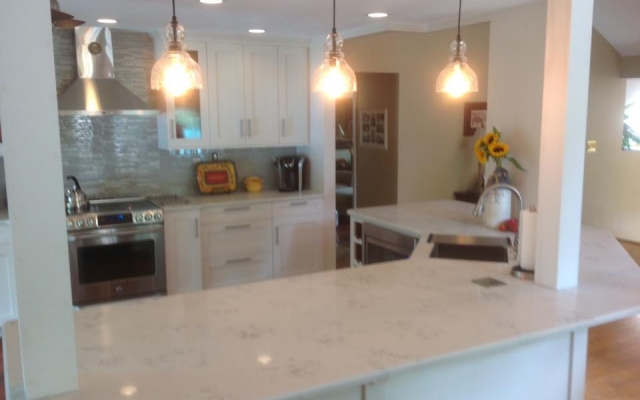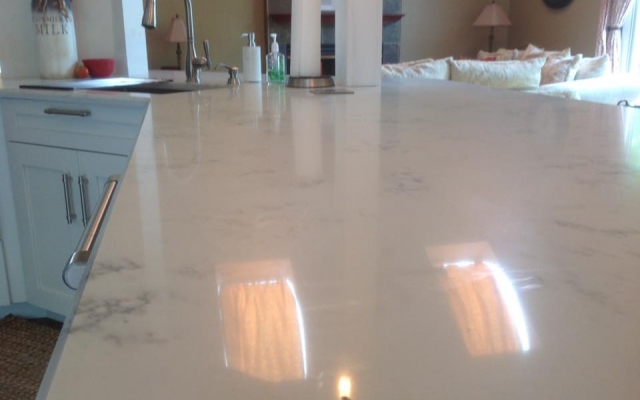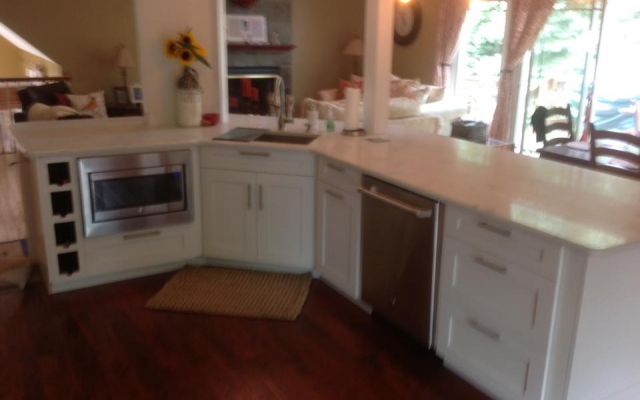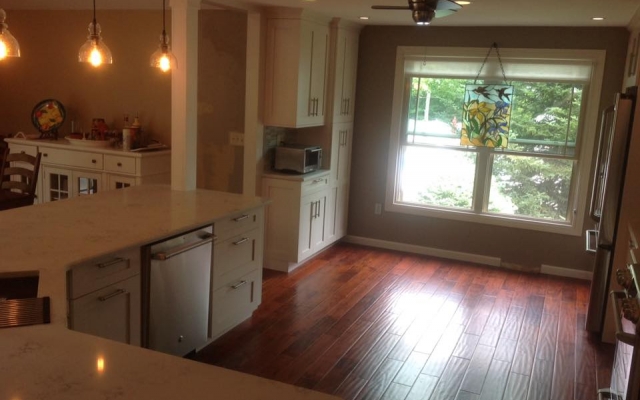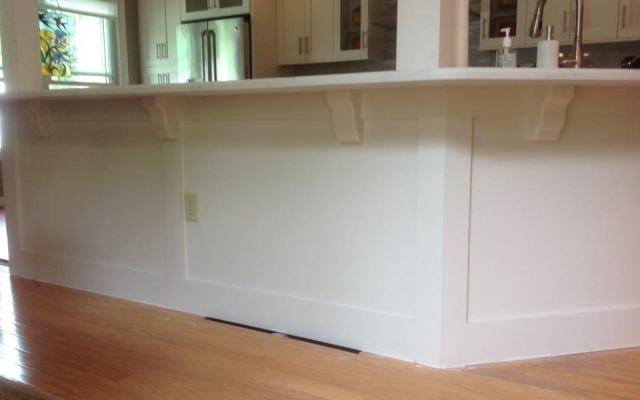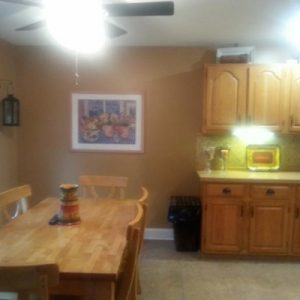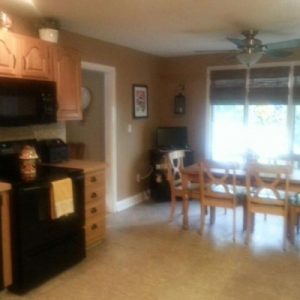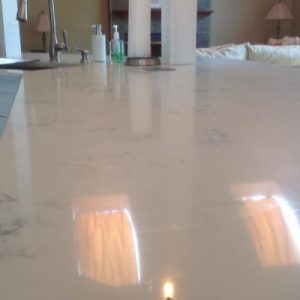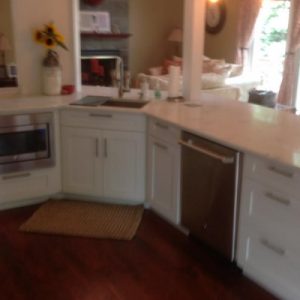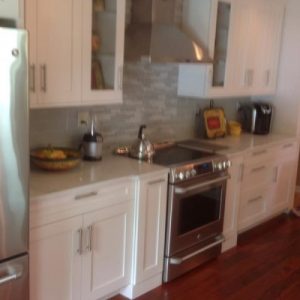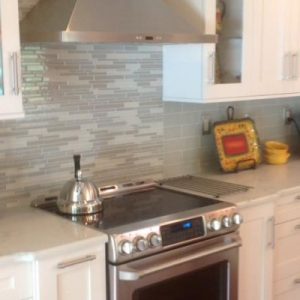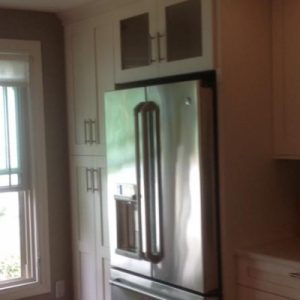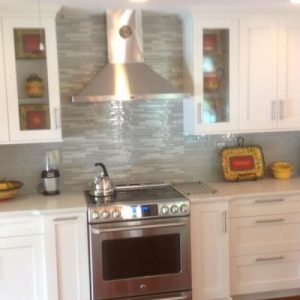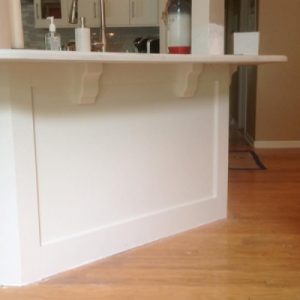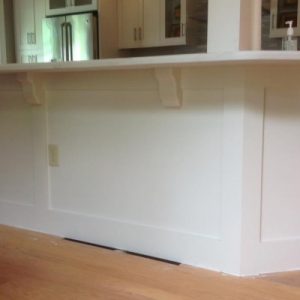 Before & after pictures of kitchen Stoughton Massachusetts , June 2017
This is a job we done in Stoughton Ma, we worked with the home owner and kitchen design people
We removed a large section of wall to open it into the living room area, to give it a more open feeling, which came out amazing, with new open concept, and with the home owner vision we created to new family environment, great for entertainment
New flooring cabinets breakfast bar quartz counter top, all new appliances, painting outlets on counter top great feature, amazing glass back splash, and stylish hardware
Plymouth Massachusetts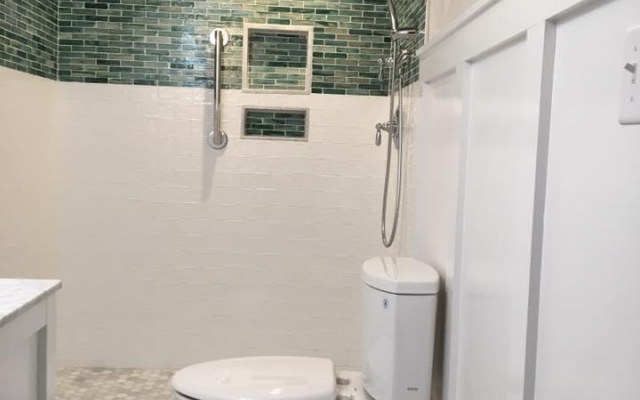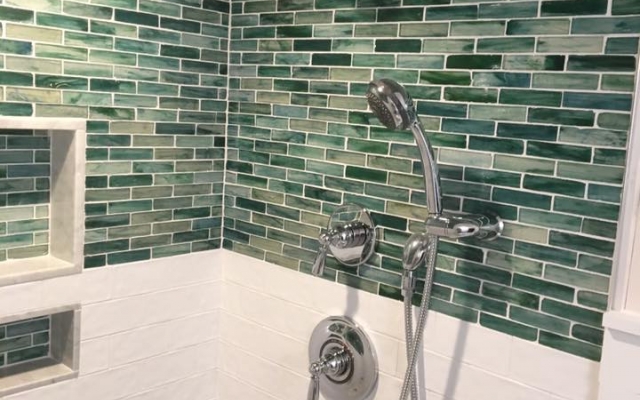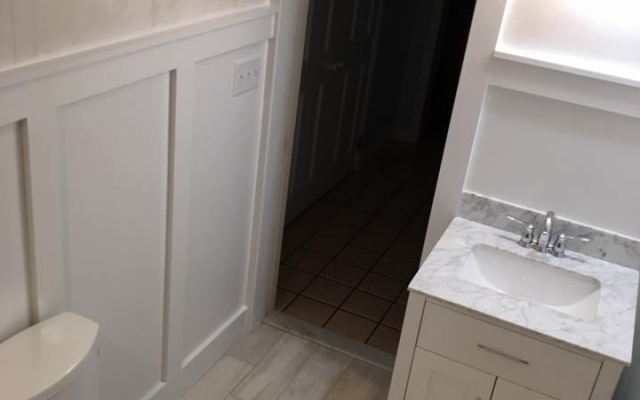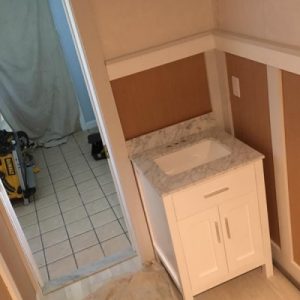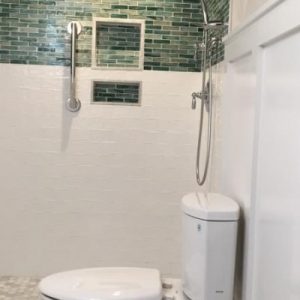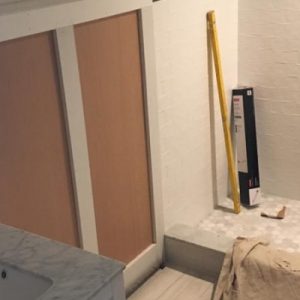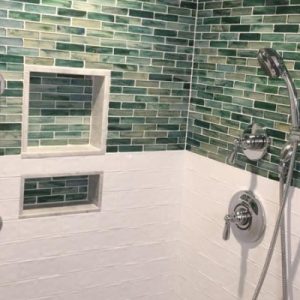 This was a full bathroom remodel in Plymouth Massachusetts June 2017, there are before and after pictures. We completely demo the bathroom, and we went with a copper pan instead of tub, we use the subway tile on the wall and glass tile on upper half, homeowner wanted panel detail on walls, we installed all accessories including grab bars in shower.
Charlestown Boston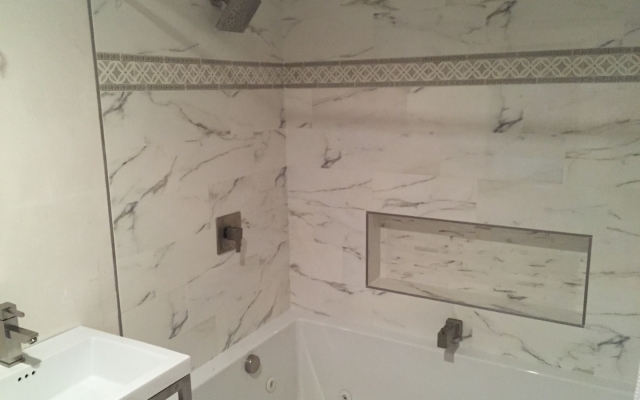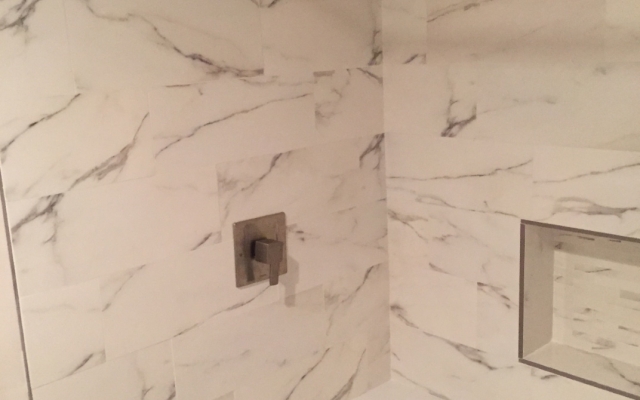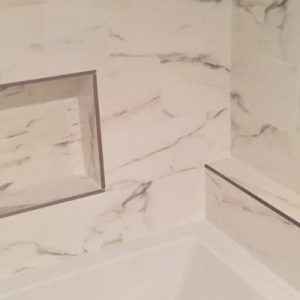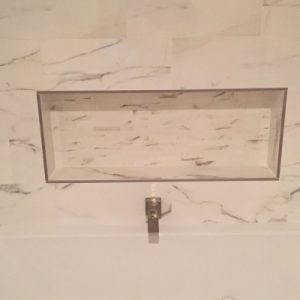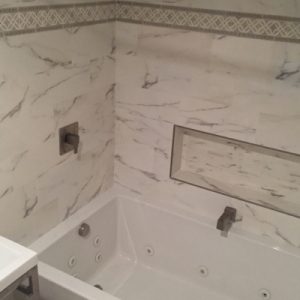 Charlestown Boston bathroom remodel 2017
Homeowners called us to remodel this bathroom at their home, they already had the project started, by doing all the demo, l we can man we did new plumbing electrical blueboard finish work insulate install tiles
We also installed electric heat pad on the floor which was a beautiful touch
We also installed Jacuzzi tub, homeowners were very happy with the final outcome
Back Bay Boston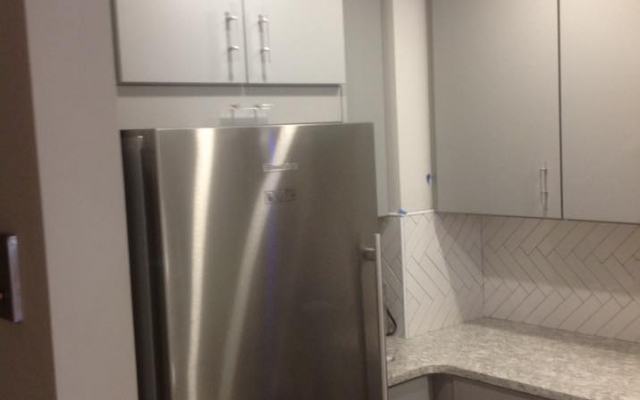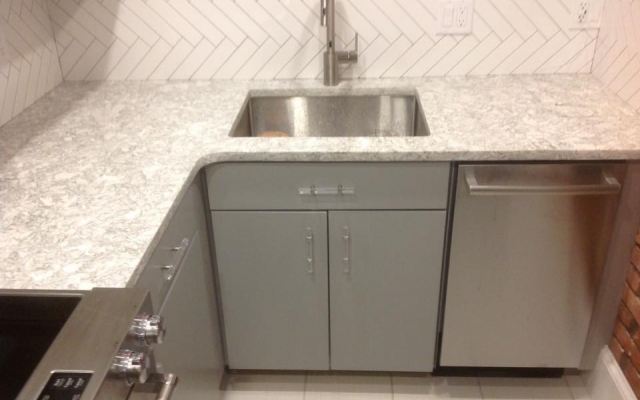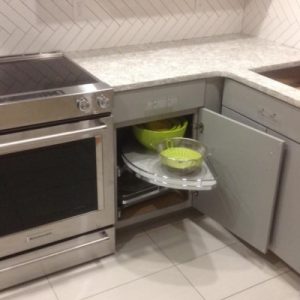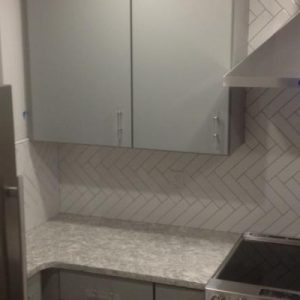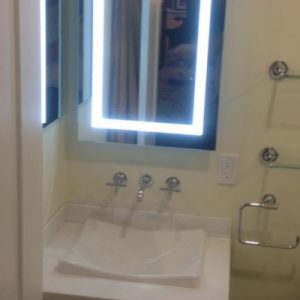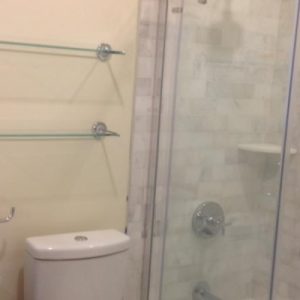 Kitchen & bathroom remodel Back Bay Boston, June 2017
We demo the entire bathroom and kitchen at the same time, we install new plumbing and electrical work in kitchen and bathroom, new tile floor in kitchen bathroom, hallway got new hardwood on concrete floor, we lay aice-water shield on concrete and up the sides of the walls for the dampness screw plywood to floor and laid hardwood and finish, new kitchen cabinets which we design in house with owner, with quartz counter top, bathroom marble tiles walls and floor, recessed wall cabinets, custom made bath cabinet, wall mounted faucets, sliding glass shower door, we also install new doors to closets and bedrooms, and painted the entire unit.
North Easton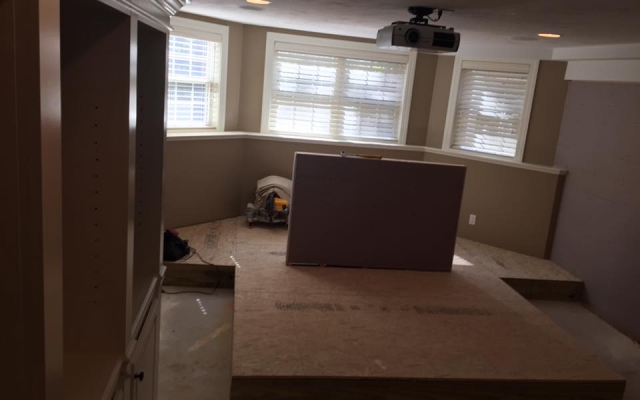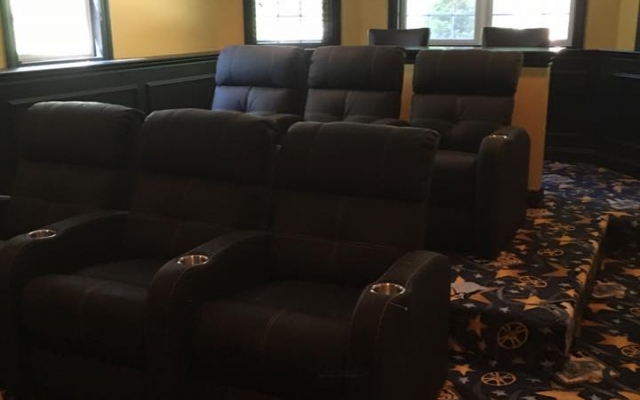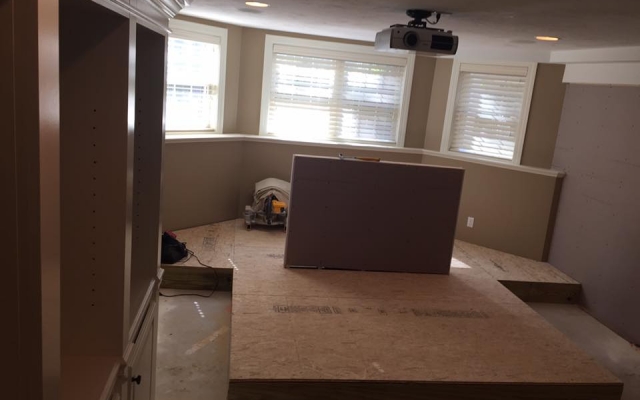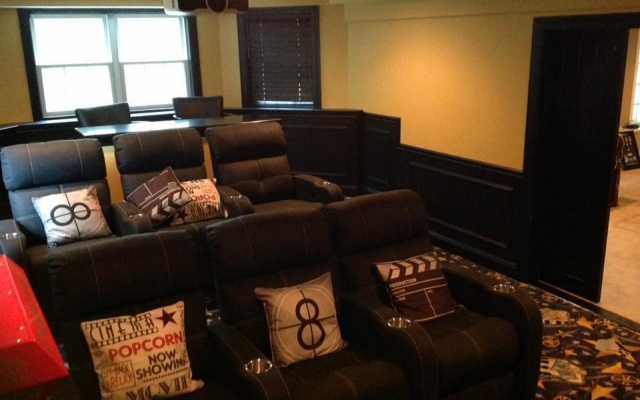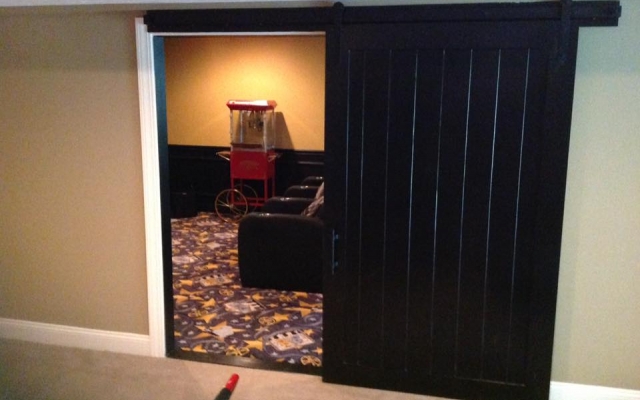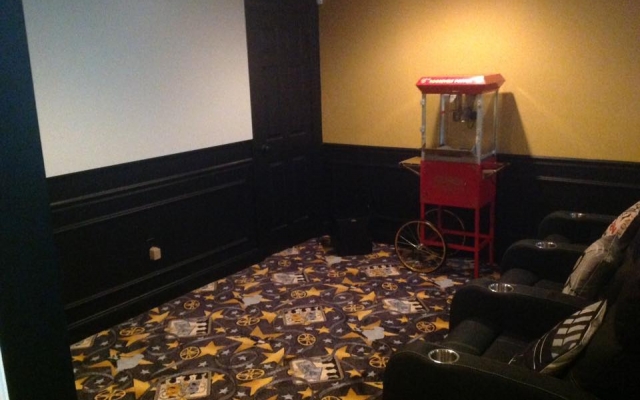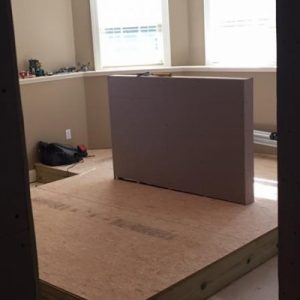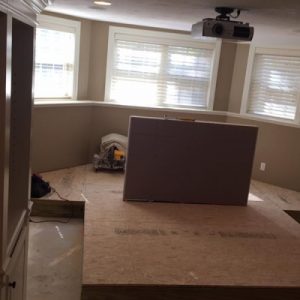 This is an movie entertainment room, we created this space in a large basement in an owners home in Easton, we built a wall we built a couple of
platforms knee walls some wall paneling can you carpet on the floor, new barn door with movie projector and wall screen in North Easton July 2016.
Hingham Massachusetts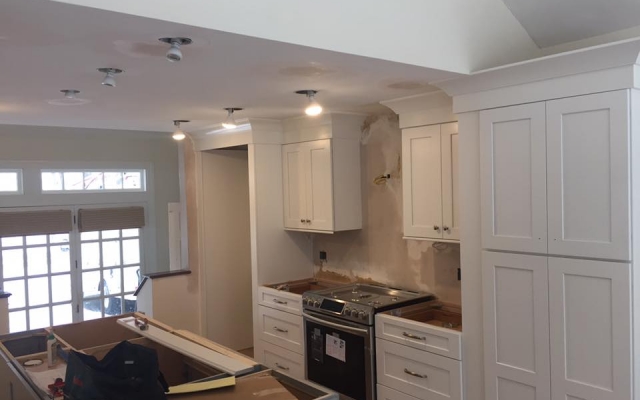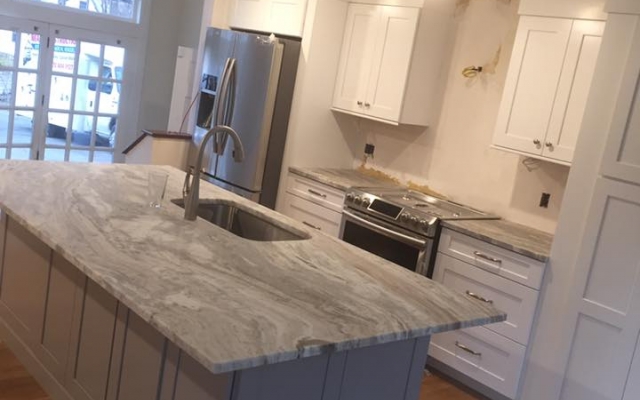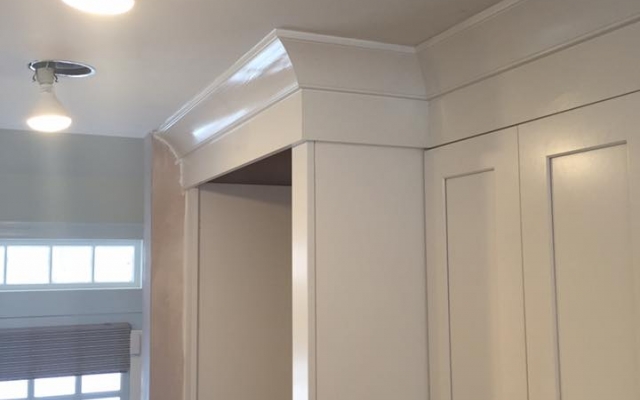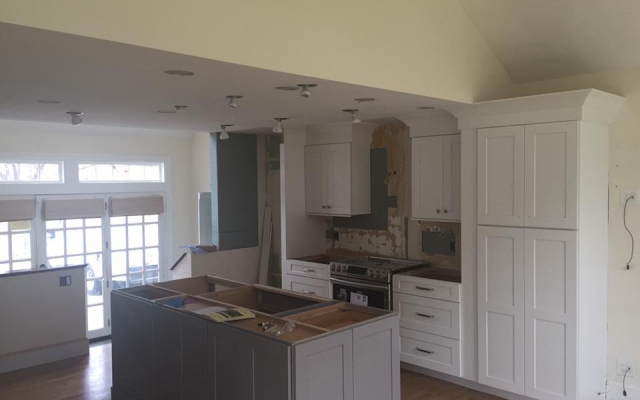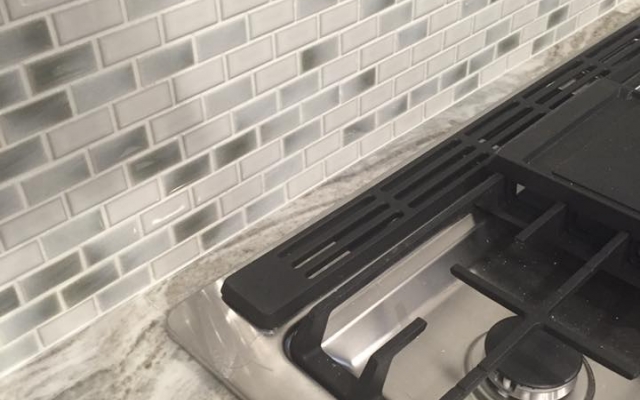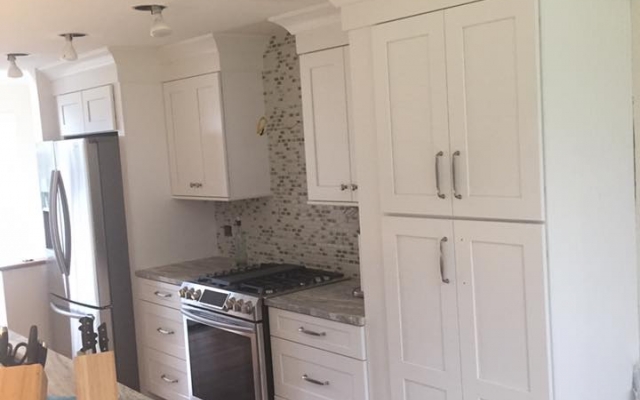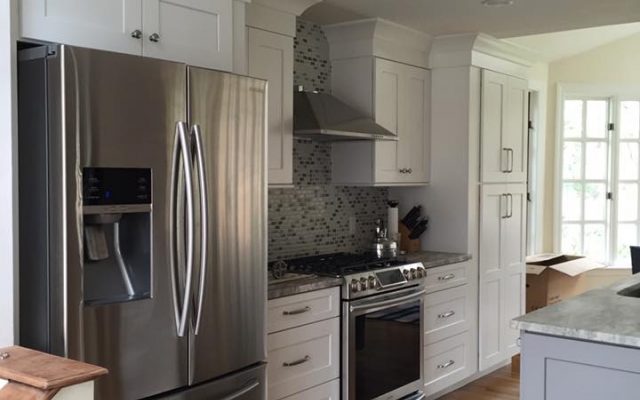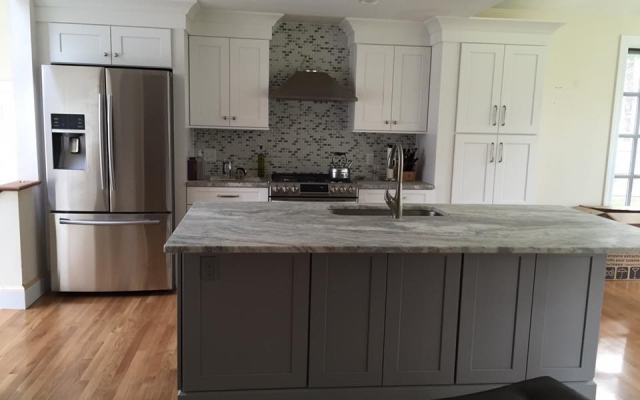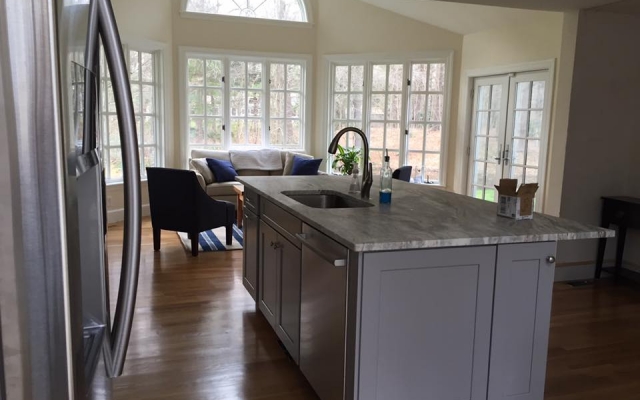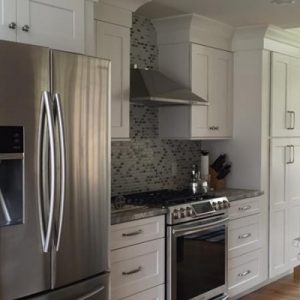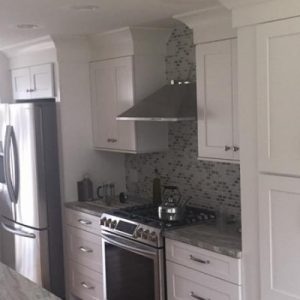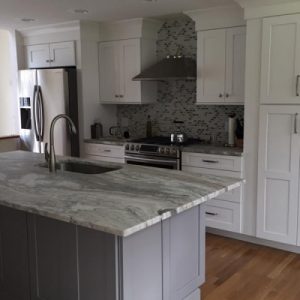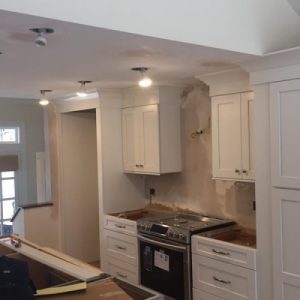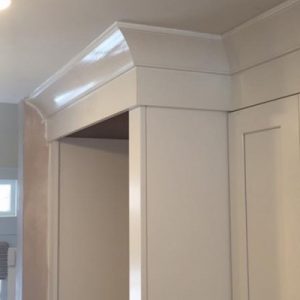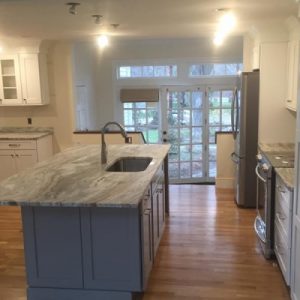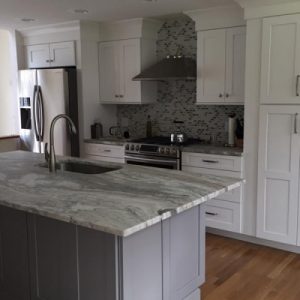 This is a kitchen remodel in Hingham Massachusetts August 2016
The kitchen was completely demoed, we remove some wall
New hardwood floors, you cabinets and granite countertop
Before granite was installed it went under a flame, to give it the rough textured look, as you can see in one of the pictures
New glass tile backsplash, we installed all the fixtures, finish work,
We worked with the owner and the kitchen designer very closely, you notice that the island is gray in color, And main cabinets are white,
We did this to give it some character, we also install the kitchen sink in the island,
The space is great for family get-togethers and entertaining
Bedford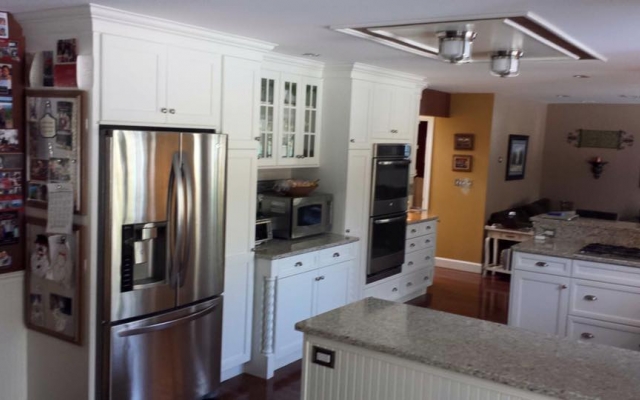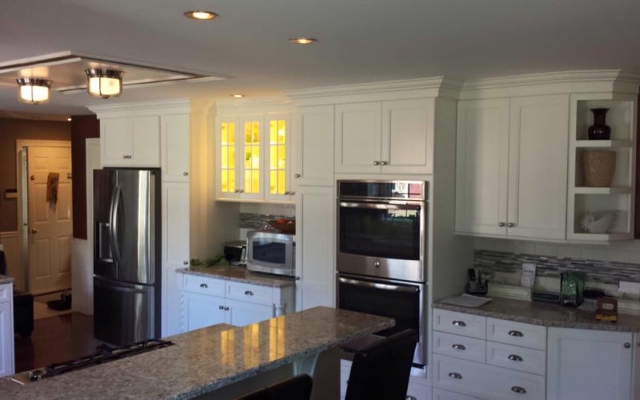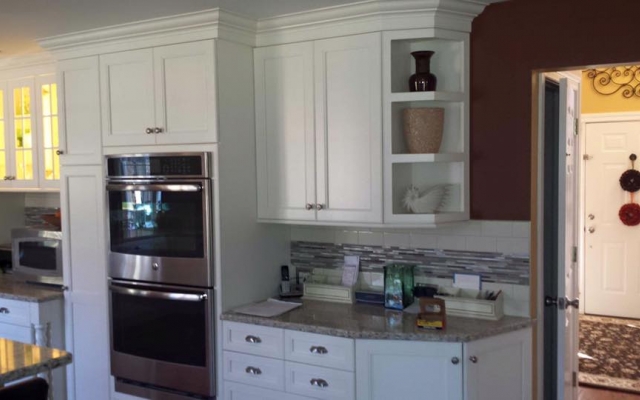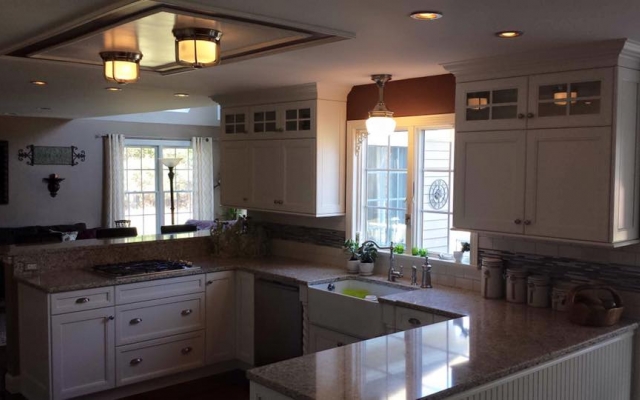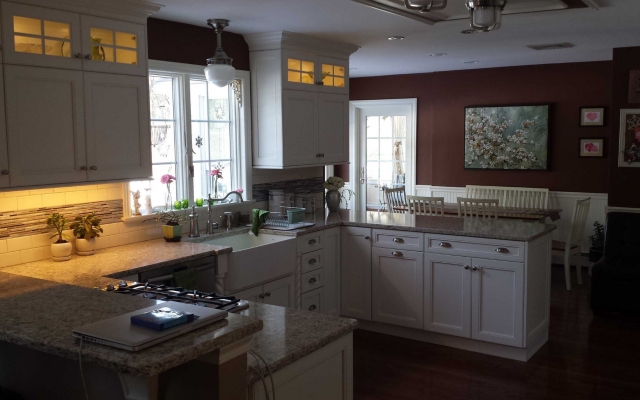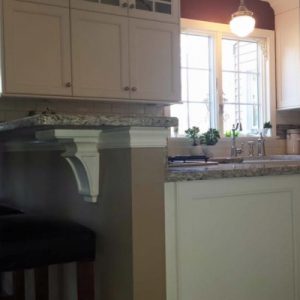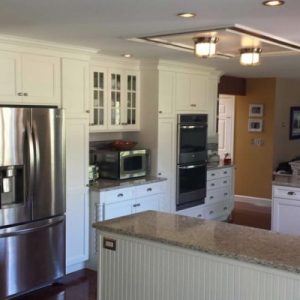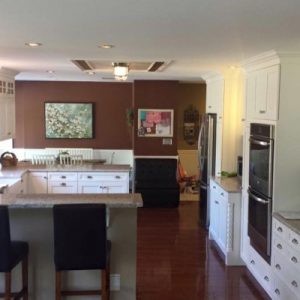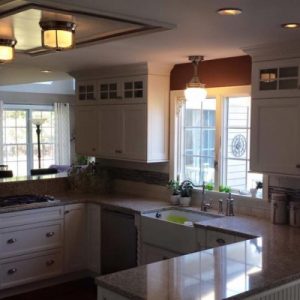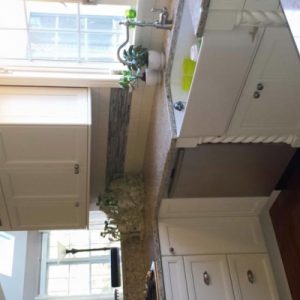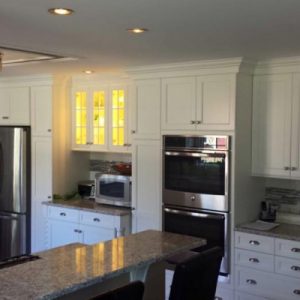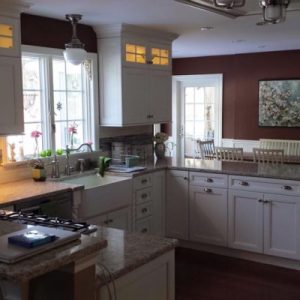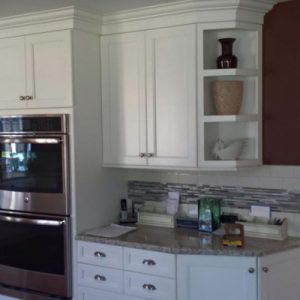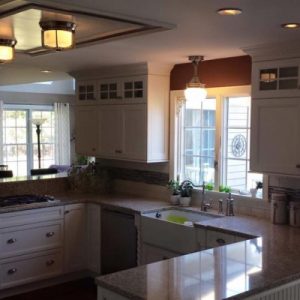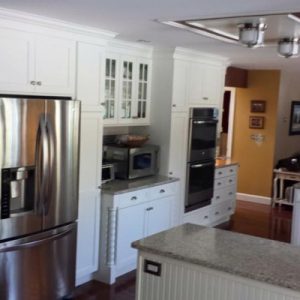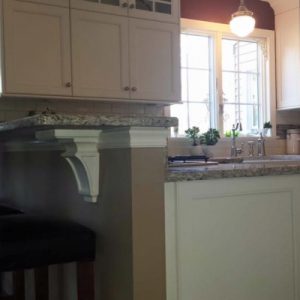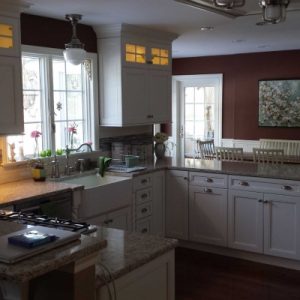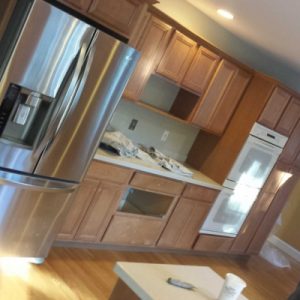 Kitchen in Bedford May 2014
We also did a sunroom for theses folks a few years earlier.
This is a kitchen that we were hired to install a kitchen in a home in Bedford, and was design by homeowner and all fixtures colors were pick by owner
To remove cabinets and a section of wall, so we can do new electricity work for outlets and lighting
Kitchen consists of whites cabinet Quartz counter top, we did strip lighting in upper cabinets as well under cabinet lighting We remove the studs from wall behind fridge so we could recess it into the wall more, glass tile back splash
Remodel in Bedford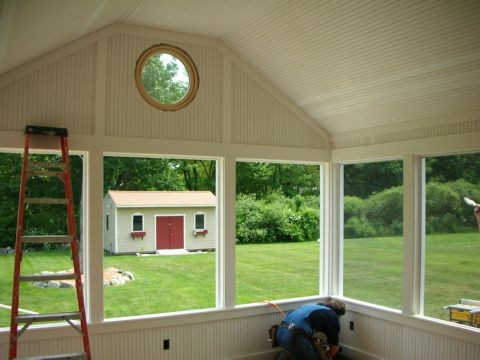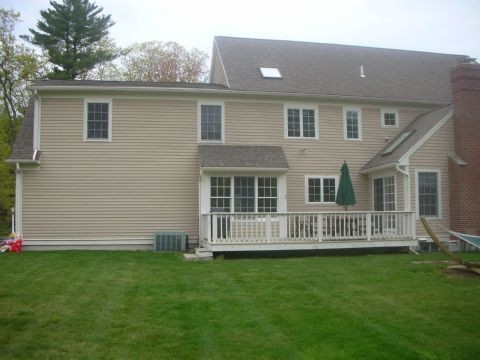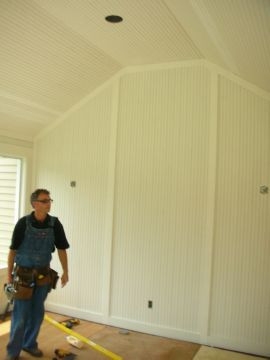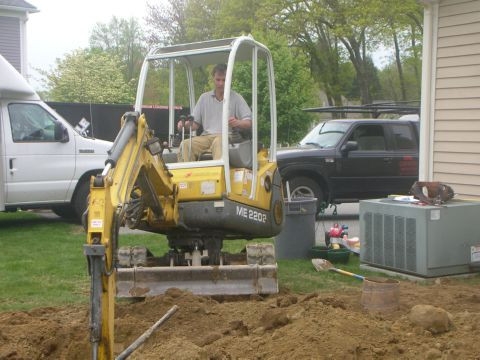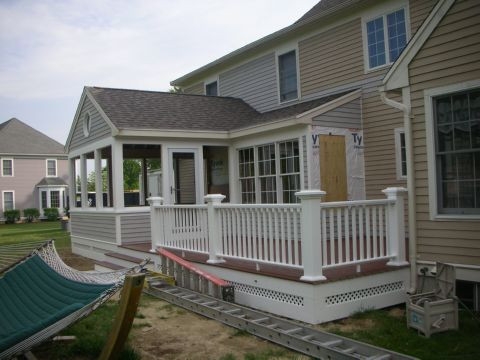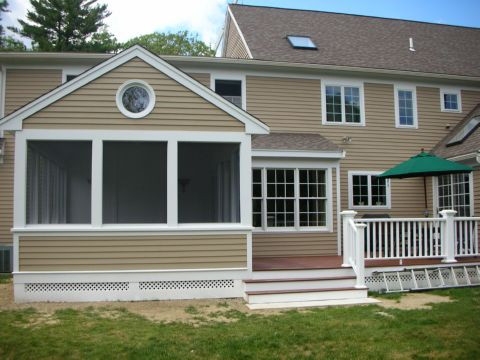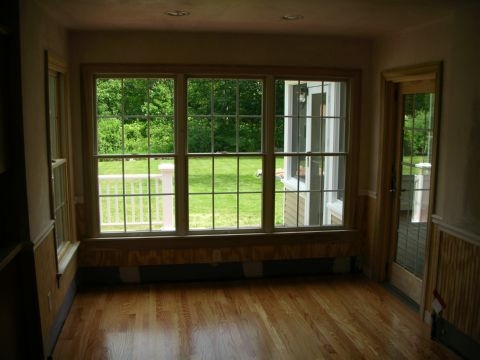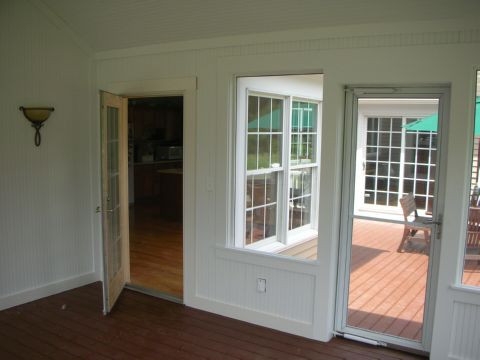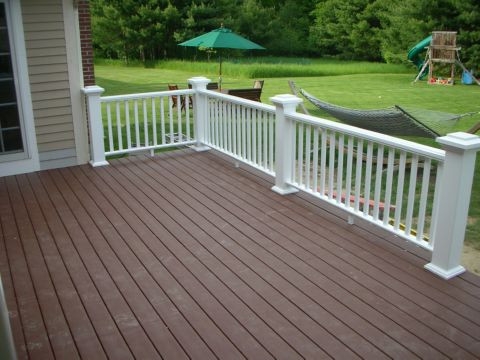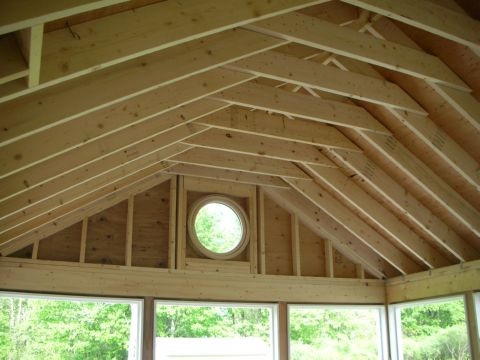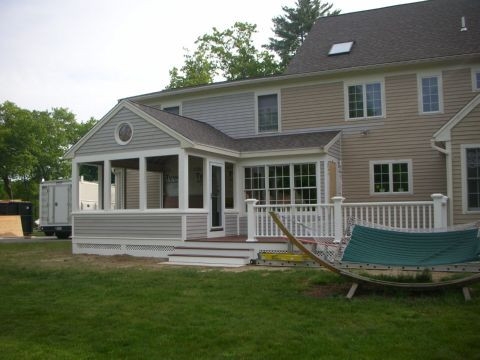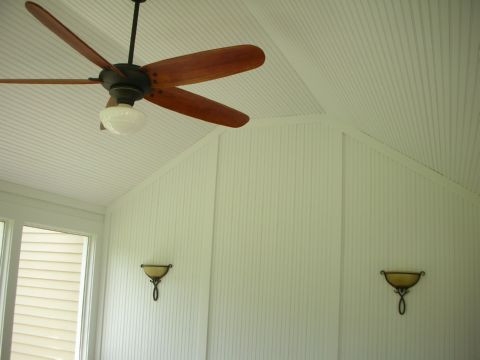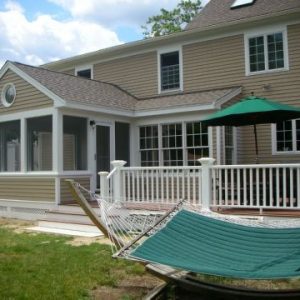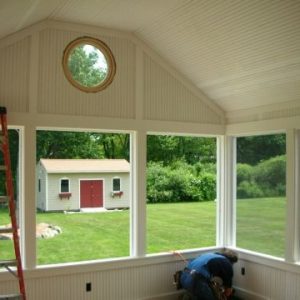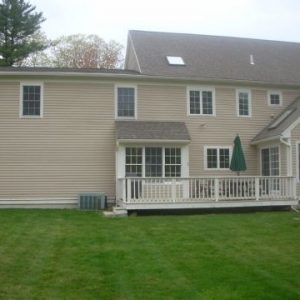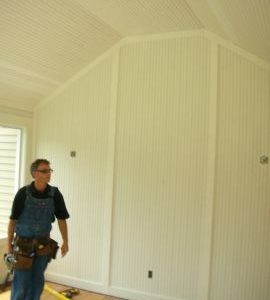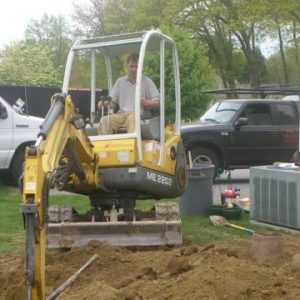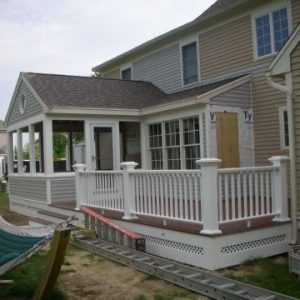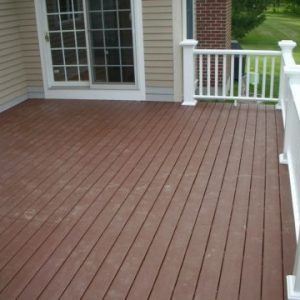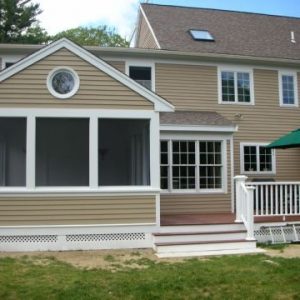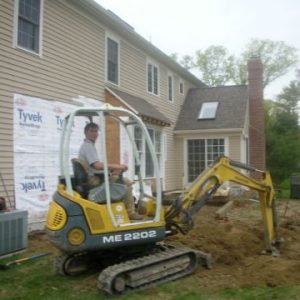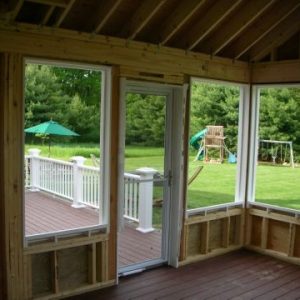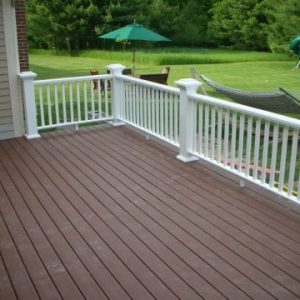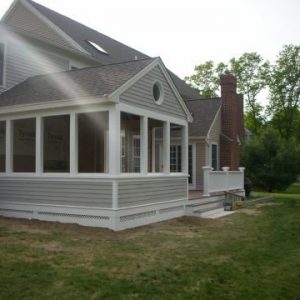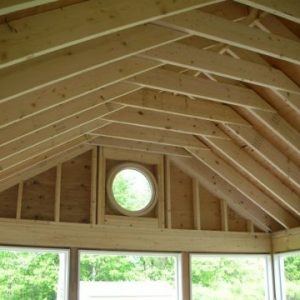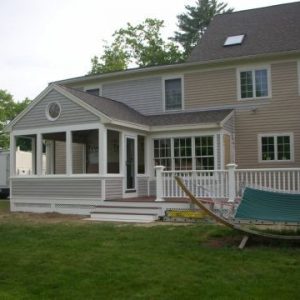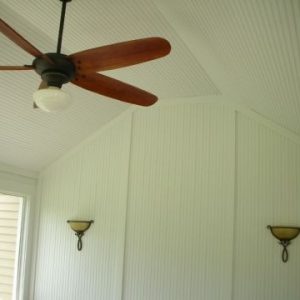 This Bedford home remodel consisted of adding a new staircase from the second floor level and going to the attic. We added extra living space to the attic, which enabled the homeowner to have a large new master bedroom complete with master bathroom, larger closets, storage space and bamboo hardwood floors. We also installed a new air-conditioning system throughout the home. The project consisted of removing a portion of the roof which allowed us to add the new living space.
Brighton-Boston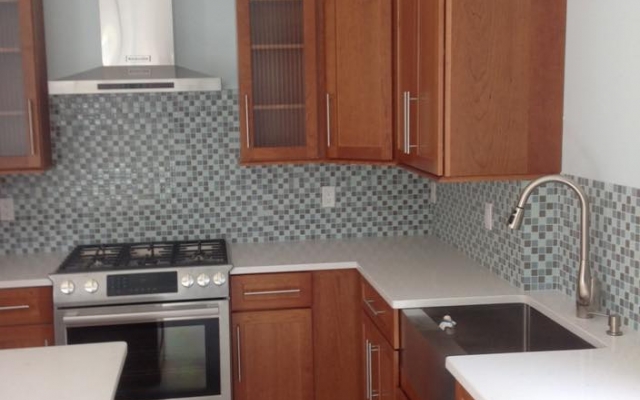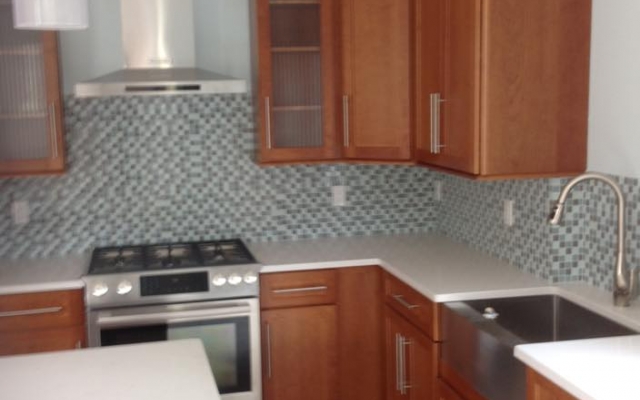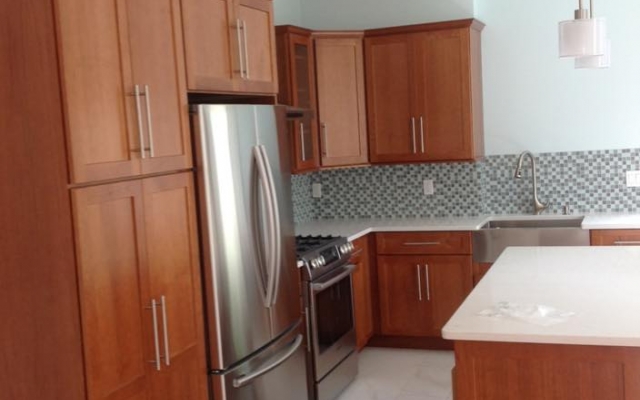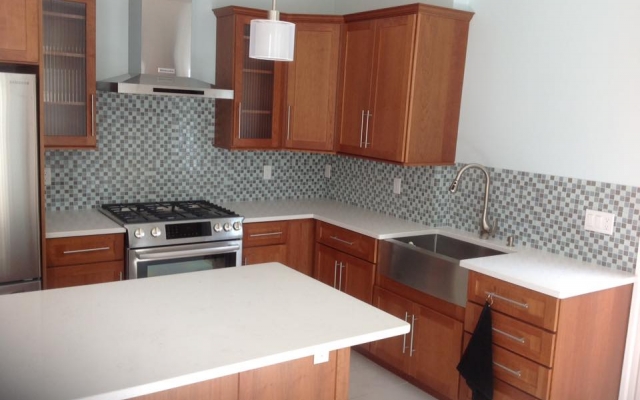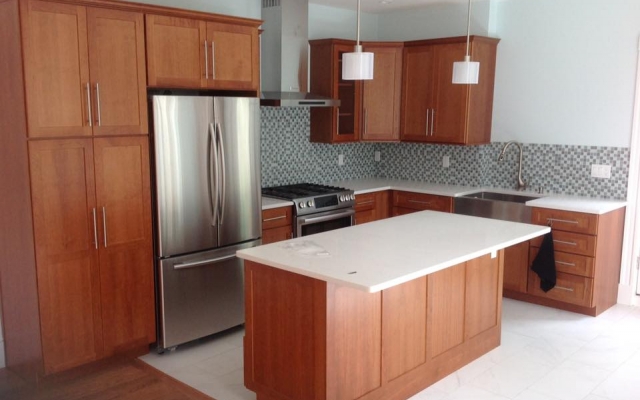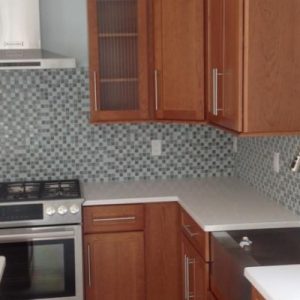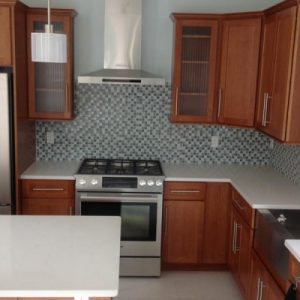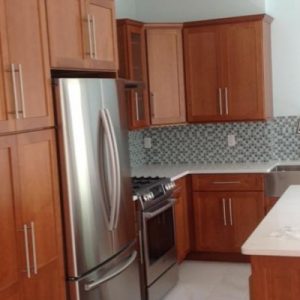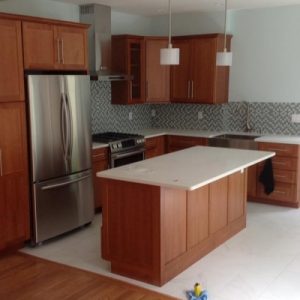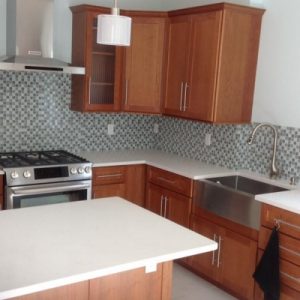 This is a new kitchen that we just finished in Brighton Boston area
Remodel in Winchester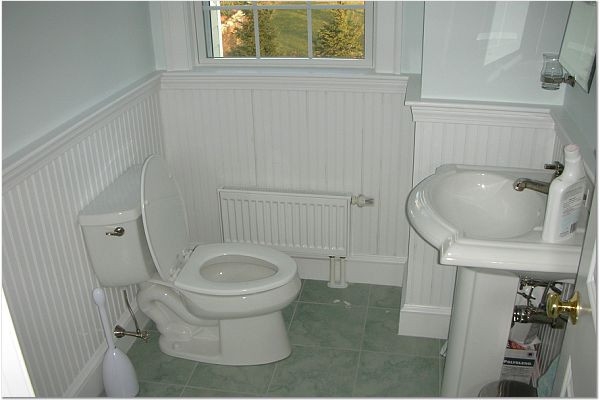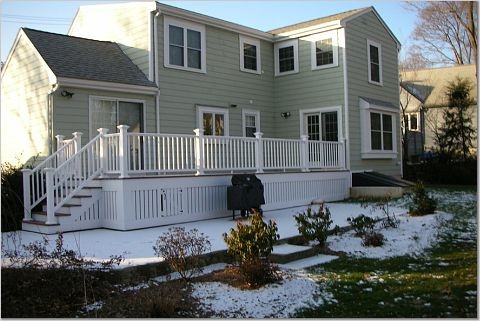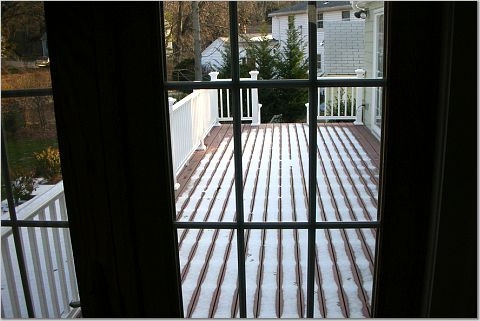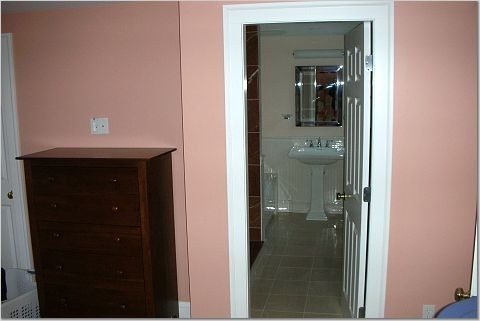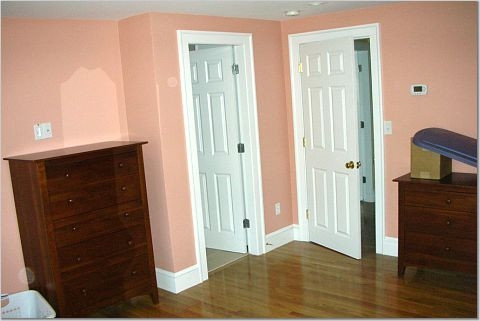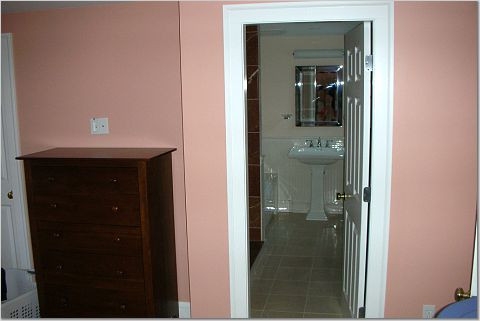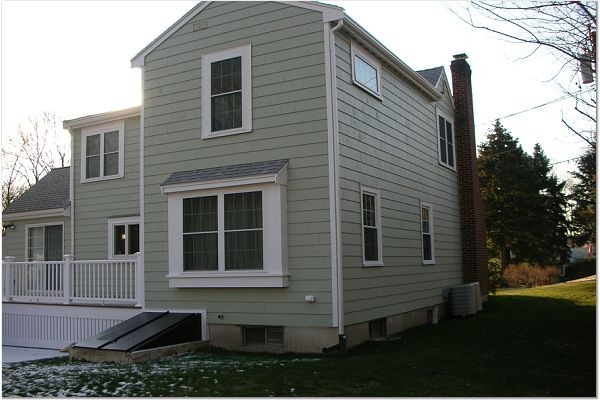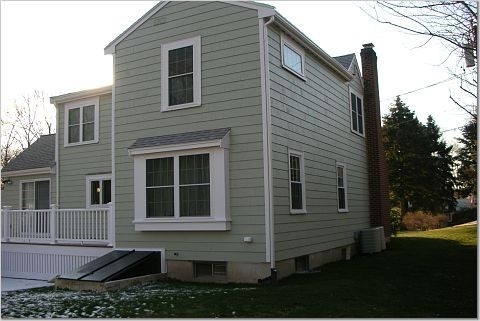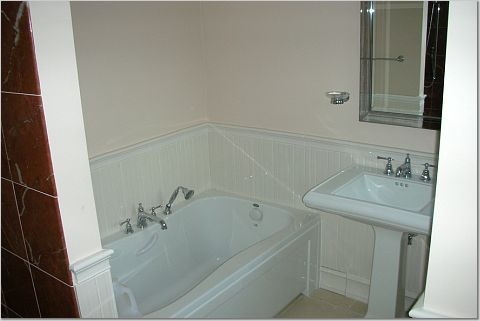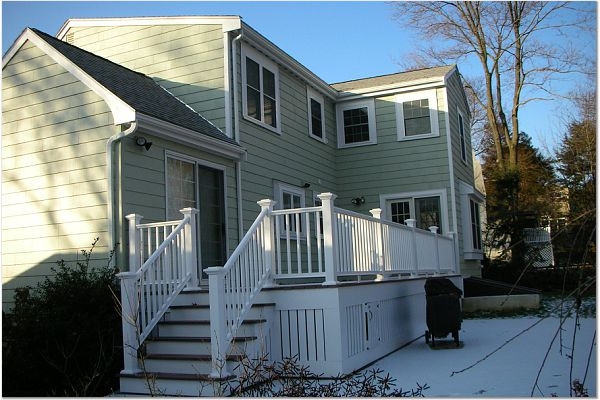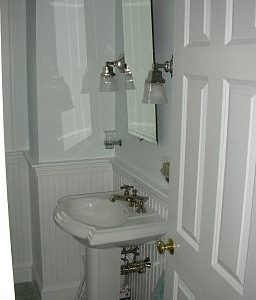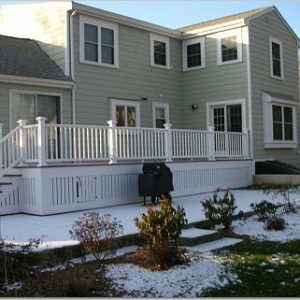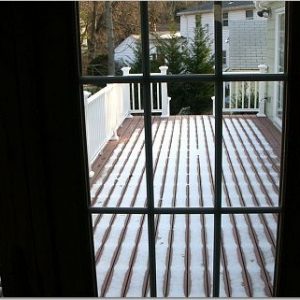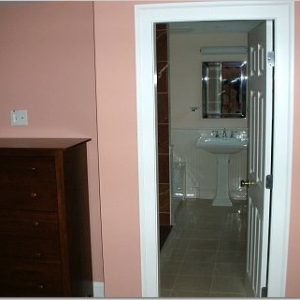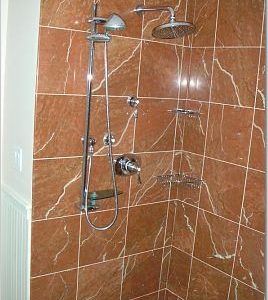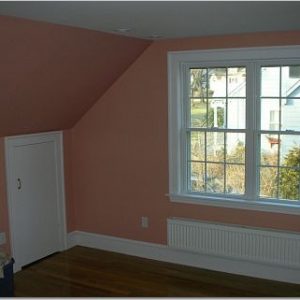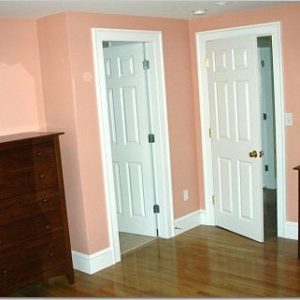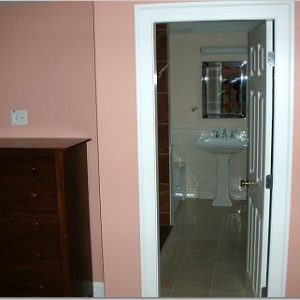 The photo gallery above is of a recently completed home renovation project in Winchester that included the deck, French door, staircase, bathrooms, second floor addition with two bedrooms, two bathrooms, 3 large closets and a home office. We also added a Living Room to the first floor with new hardwood floors and an entrance to the deck. This renovation allowed the home owner much needed additional living space. The large deck we added with entrance from both the kitchen and living room allowed for both private and entertaining enjoyment. This is a great alternative to buying a new home if you love your neighborhood, but need more living space.
Complete Home Renovation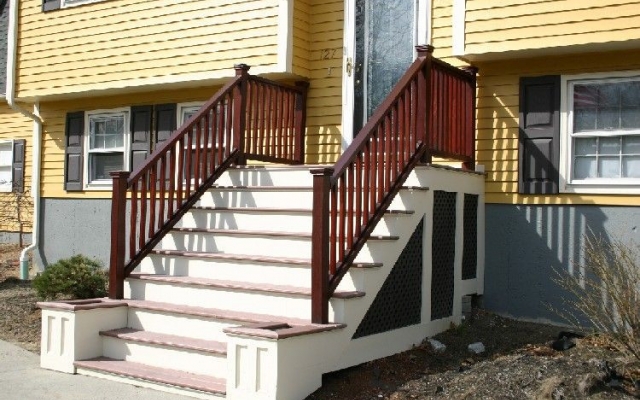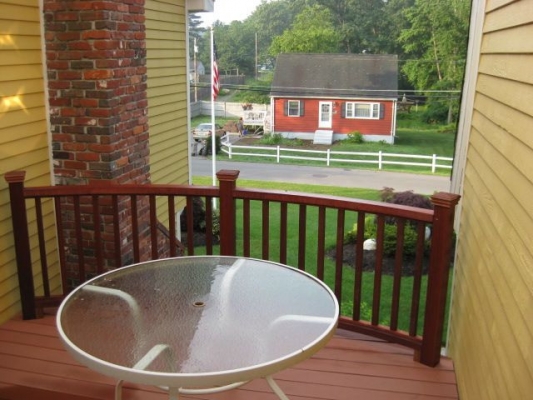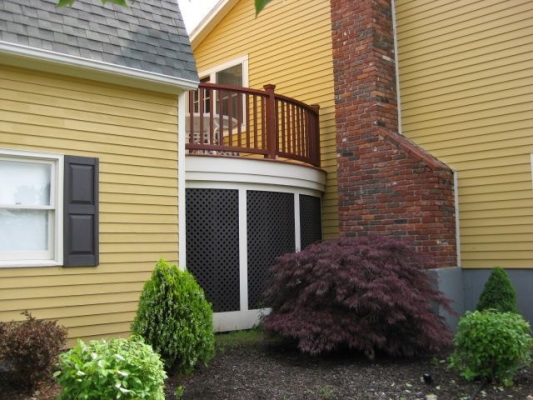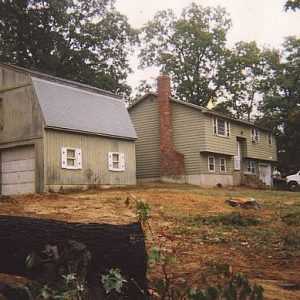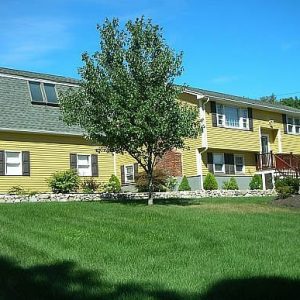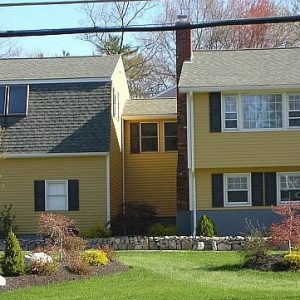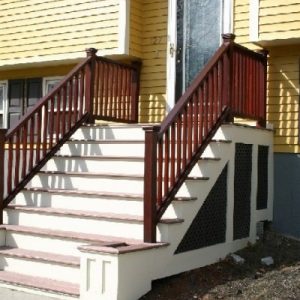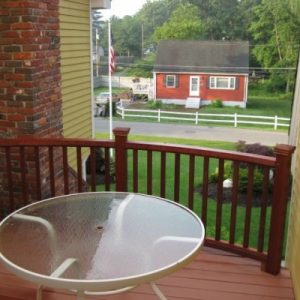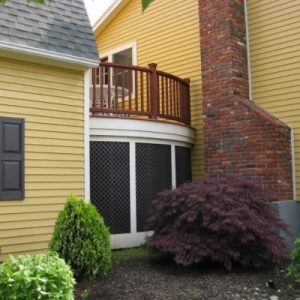 The gallery above is a before and after project of a house we did a major renovation on. As you can see, the value of this house increased significantly when we were finished.
Restaurant Renovation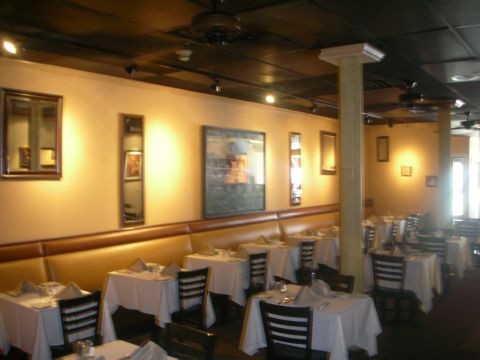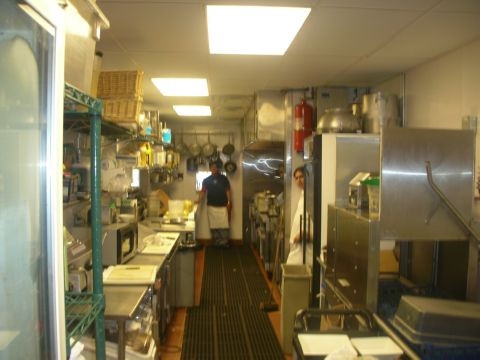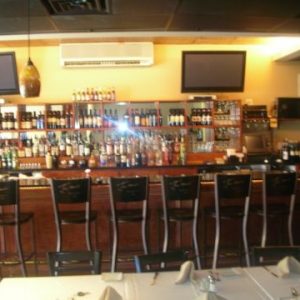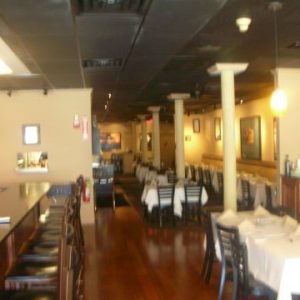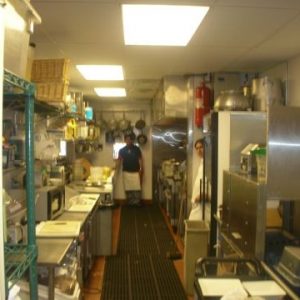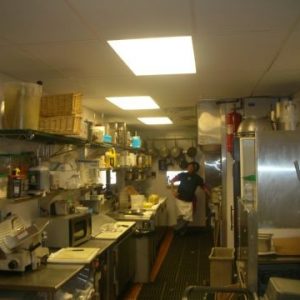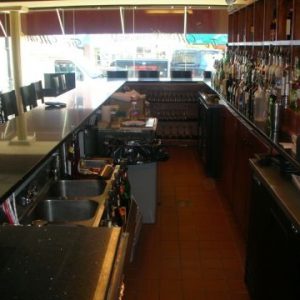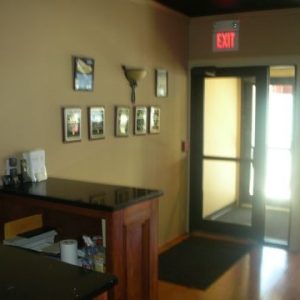 Bathrooms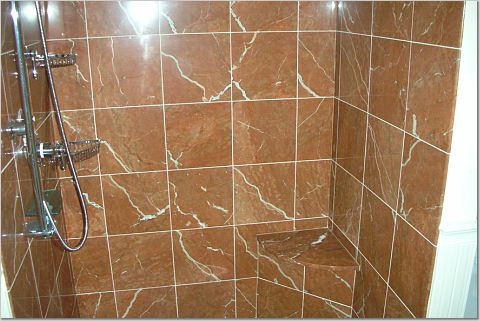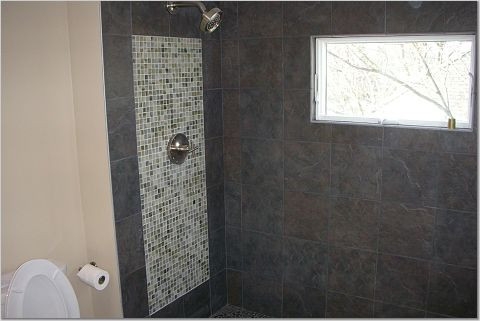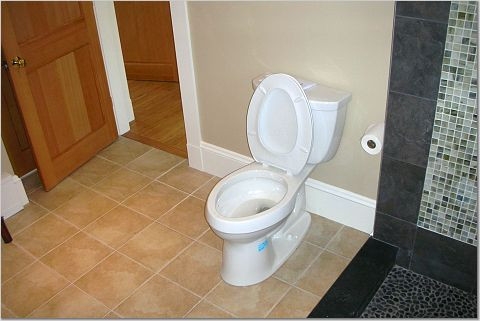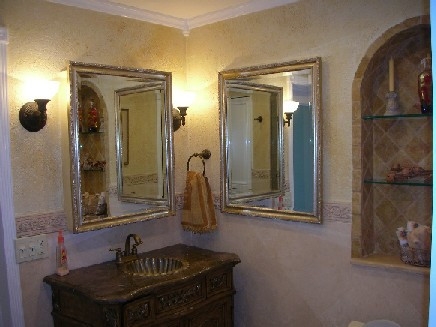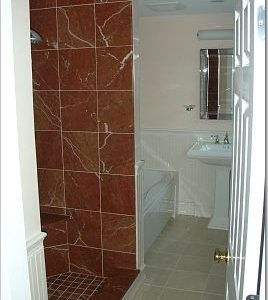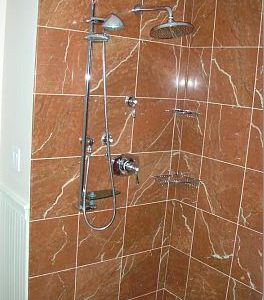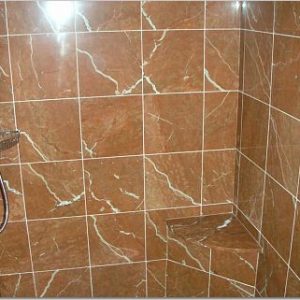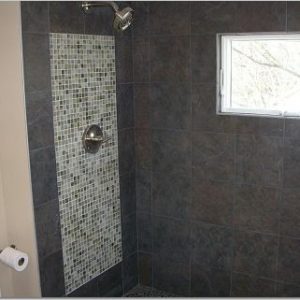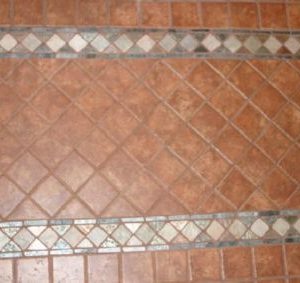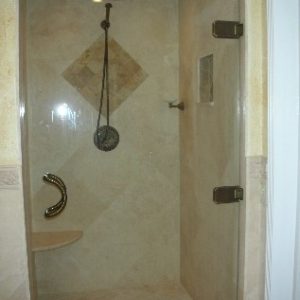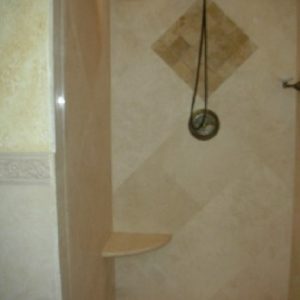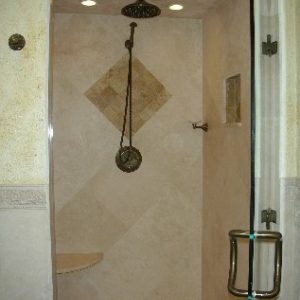 Season Sun Porch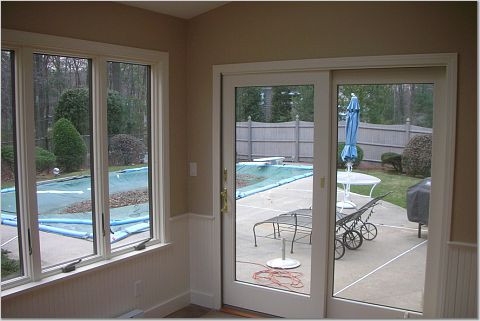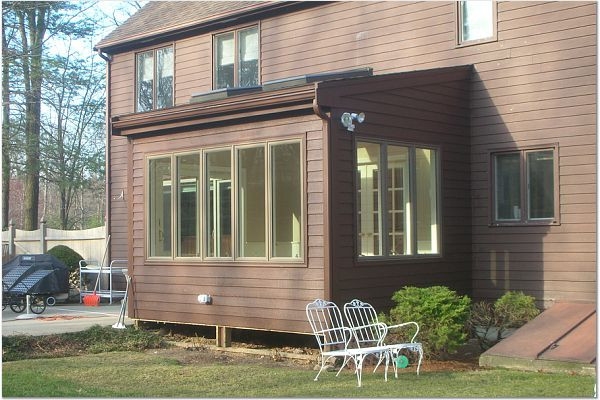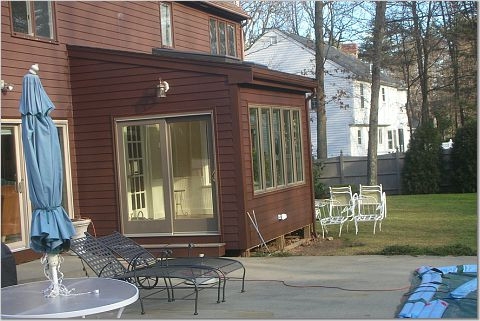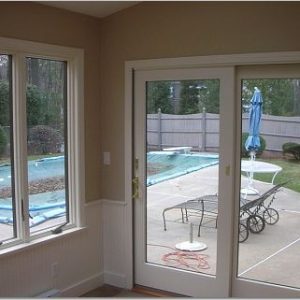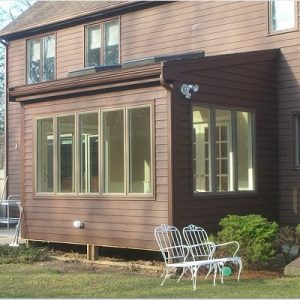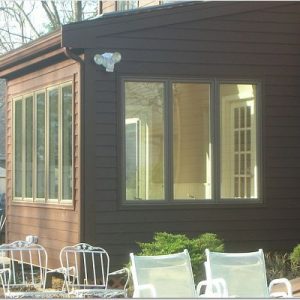 Fireplaces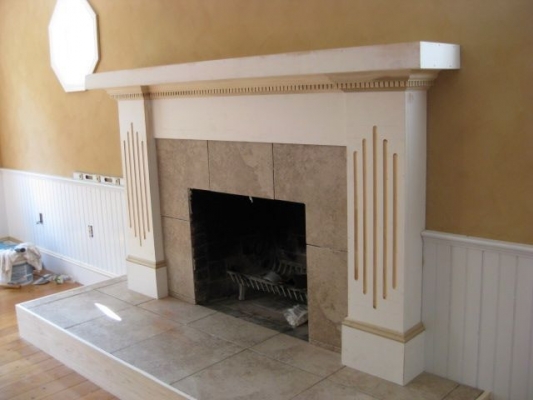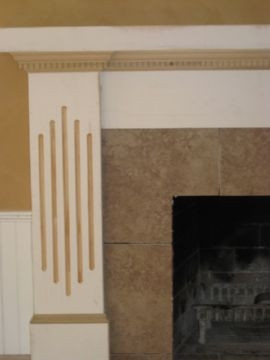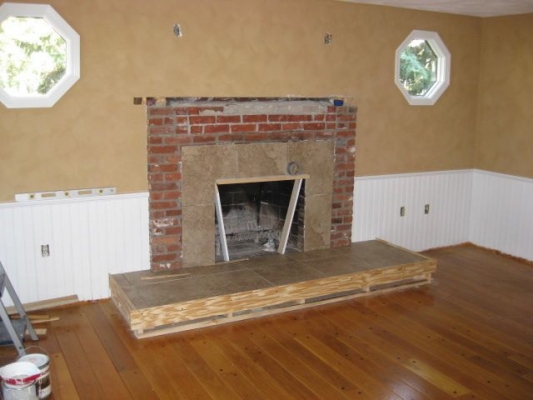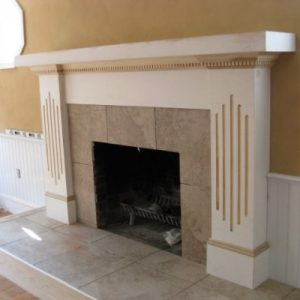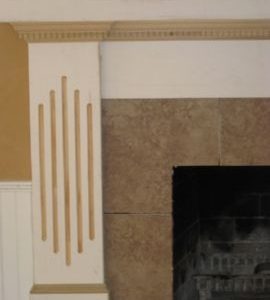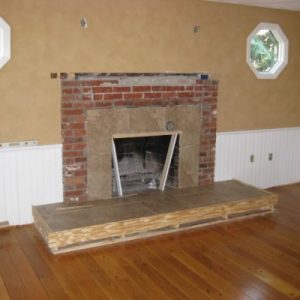 Decks